ALABAMA DECA
Preparing Emerging Leaders and Entrepreneurs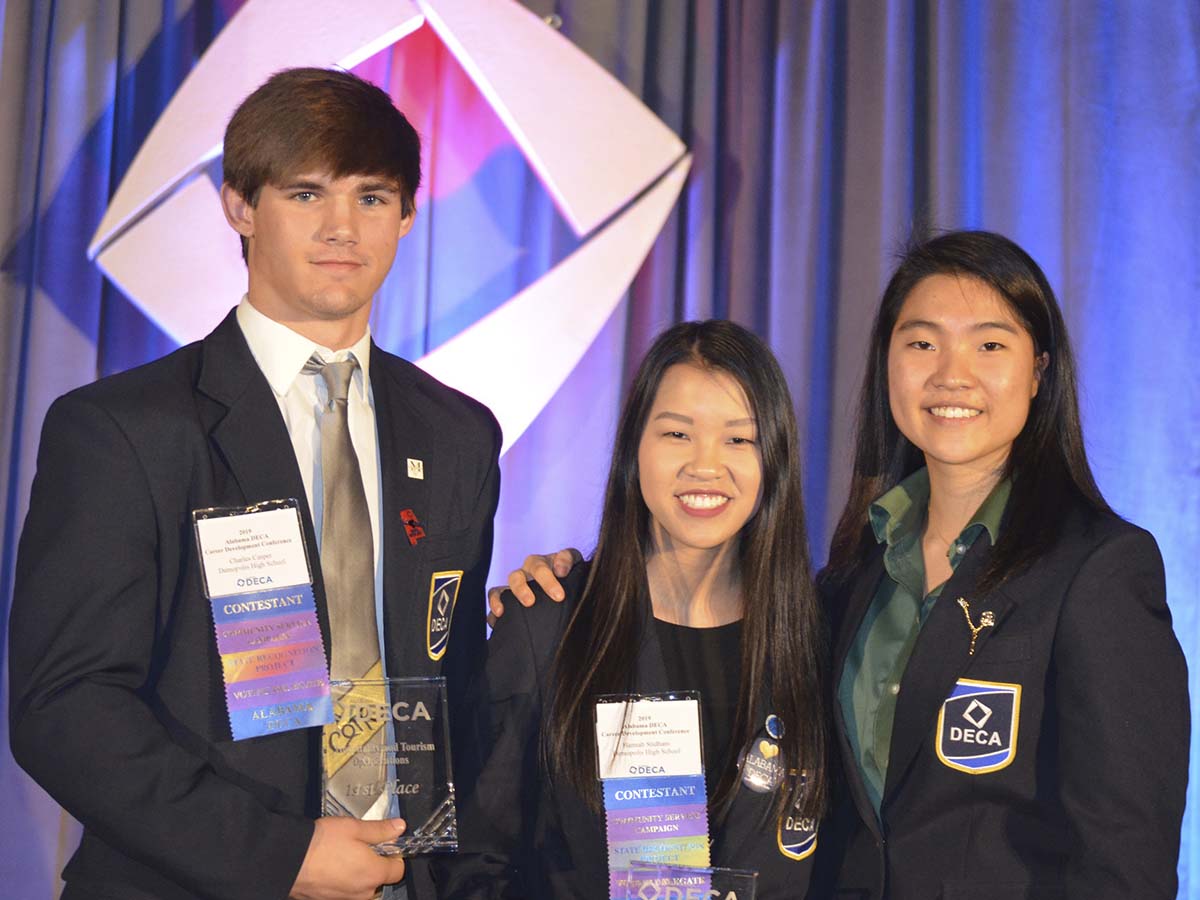 Alabama DECA – Emerging Leaders and Entrepreneurs
DECA prepares emerging leaders and entrepreneurs for careers in marketing, finance, hospitality and management in high schools and colleges around the globe. DECA enhances the preparation for college and careers by providing programs that integrate into classroom instruction, apply learning, connect to industry and promote competition.
With over a 70-year history, DECA has impacted the lives of more than ten million students, educators, school administrators and professionals since it was founded in 1946. Their strong connection with our organization has resonated into a brand that people identify as a remarkable experience in the preparation of emerging leaders and entrepreneurs.
DECA was organized in 1946 as Distributive Education Clubs of America, but has been known since 1991 by its acronym. By developing business partnerships, DECA connects members with leadership experience and civic consciousness through competition and recognition.
INDUSTRIES WE SERVE
DECA Serves the Following Industries throughout Alabama