ALABAMA JROTC
America's Future Heroes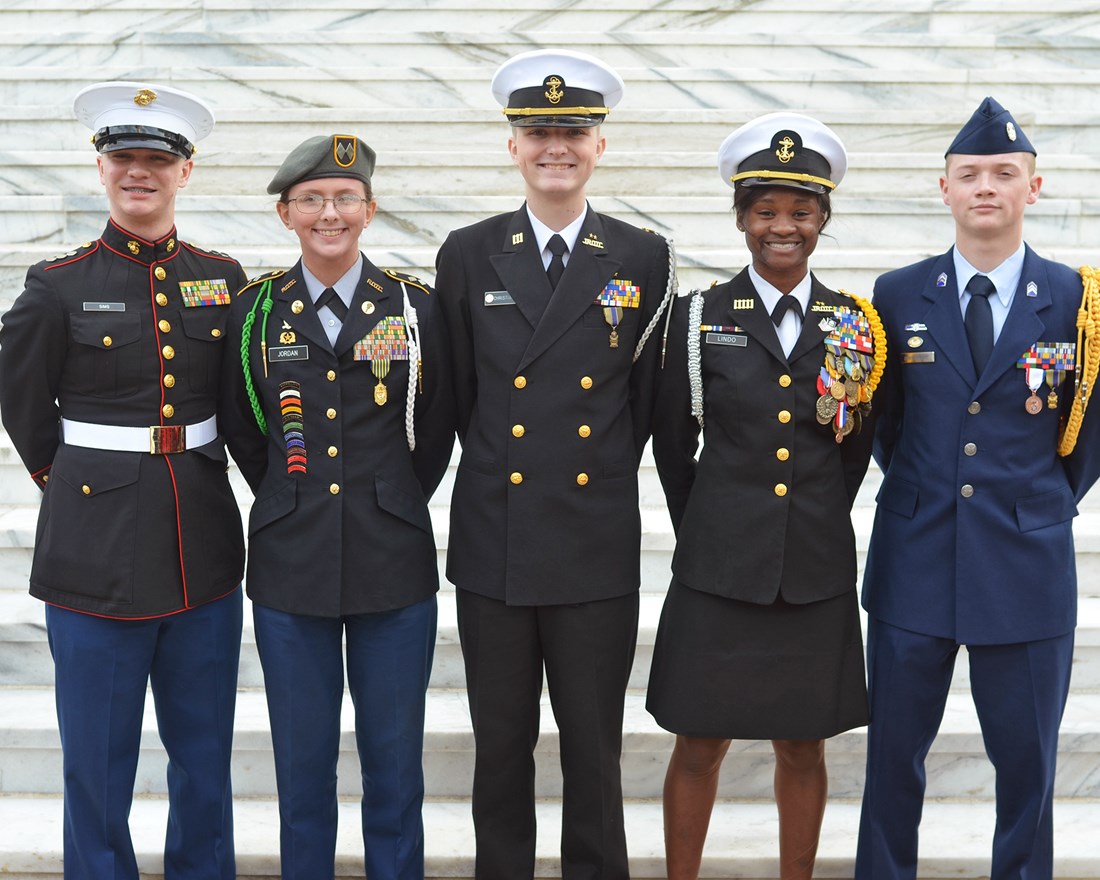 Alabama JROTC
For the past 10 years, under the Alabama Career Technical Education umbrella, JROTC has built up the next generation of Alabama's heroes and leaders. We are on a mission to call out the leader inside of every cadet to advance Alabama and the country at large.
Alabama JROTC is the home to Alabama's future heroes. We are dedicated to producing the next generation of selfless leaders committed to the greater good.
Operating through a dynamic and cooperative network of programs in local Alabama schools, JROTC works to instill in students the values of citizenship, service to the United States of America, personal responsibility, and confidence through accomplishment.
JROTC provides skills training and character strengthening to motivate young people to be better students and citizens. Through JROTC, students learn quality leadership, personal responsibility, and the will power to work hard for the greater good as modeled and exemplified by current and veteran heroes of the United States Armed Forces.
Alabama JROTC trains more than 16,000 cadets in 105 schools.
Opposed to popular belief, JROTC is not a military recruitment program; it is a leadership and character development program building the next generation of leaders for any industry.
JROTC equips student leaders to:
Act with integrity and personal accountability as they lead others to succeed in a diverse and global workforce.
Engage civic and social concerns in the community, government, and society.
Graduate prepared to excel in post-secondary options and career pathways.
Make decisions that promote positive social, emotional, and physical health.
Value the role of the military and other service organizations.
The Junior Reserve Officers' Training Corps (JROTC) is a federal program sponsored by the United States Armed Forces in high schools and also in some middle schools across the United States and United States military bases across the world. The program was originally created as part of the National Defense Act of 1916 and later expanded under the 1964 ROTC Vitalization Act.
INDUSTRIES WE SERVE
JROTC Serves the Following Industries throughout Alabama