ALABAMA FCCLA
Preparing Students for the Ultimate Leadership Experience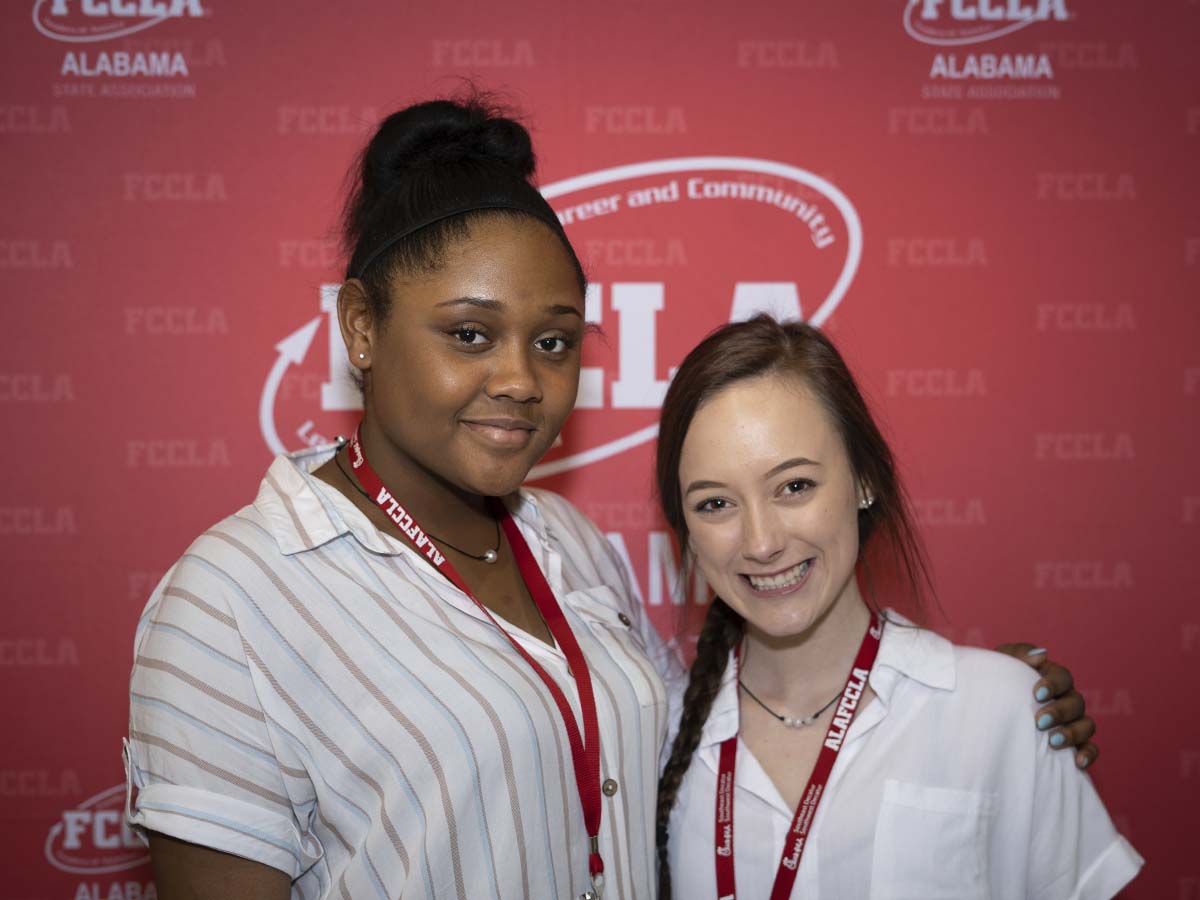 Alabama Family, Career and Community Leaders of America (FCCLA)
Family, Career and Community Leaders of America (FCCLA) prepares emerging leaders for careers in Family and Consumer Sciences industries. Focusing on the multiple roles of family member, wage earner and community leader, members develop skills for life through: character development, creative and critical thinking, interpersonal communication, practical knowledge, and career preparation.
Today over 164,000 members in more than 5,300 chapters are active in a network of associations across the globe. Chapter projects focus on a variety of youth concerns, including teen pregnancy, parenting, family relationships, substance abuse, peer pressure, environment, nutrition and fitness, teen violence, and career exploration. Involvement in FCCLA offers members the opportunity to expand their leadership potential and develop skills for life — planning, goal setting, problem solving, decision making, and interpersonal communication — necessary in the home and workplace.
Everyone is part of a family, and FCCLA is the only national Career and Technical Student Organization with the family as its central focus. Since 1945, FCCLA members have been making a difference in their families, careers, and communities by addressing important personal, work, and societal issues through Family and Consumer Sciences education.
INDUSTRIES WE SERVE
FCCLA Serves the Following Industries throughout Alabama