ALABAMA HOSA
Future Health Professionals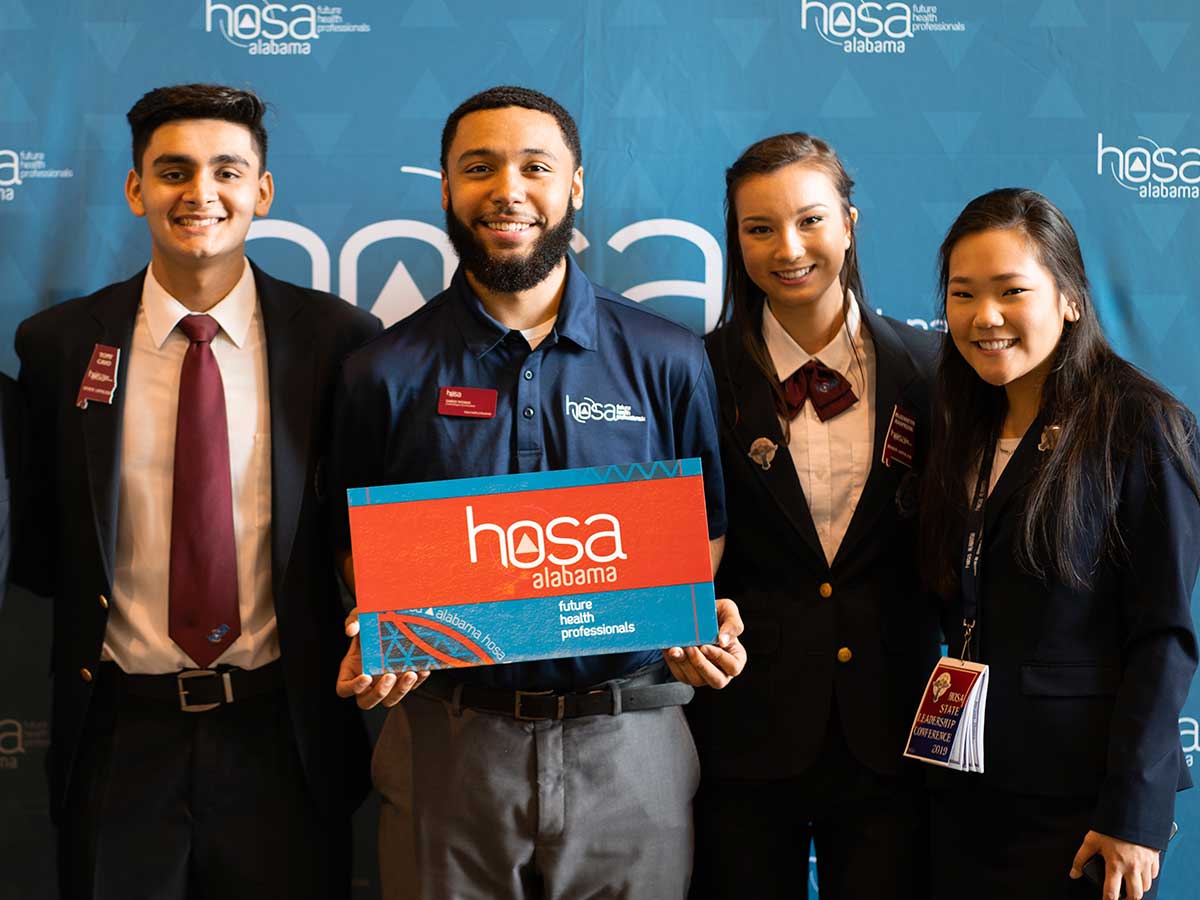 Alabama HOSA – Future Health Professionals
HOSA prepares emerging leaders for careers in health science. HOSA provides a unique program of leadership development, motivation, and recognition exclusively for secondary, postsecondary, adult, and collegiate students enrolled in Health Science Education programs. HOSA's two-fold mission is to promote career opportunities in the health care industry and to enhance the delivery of quality health care to all people.
HOSA is a powerful instructional tool that works best when it is integrated into the HSE curriculum and classroom. HSE instructors are committed to the development of the total person. Those who join the HSE-HOSA Partnership recognize the importance of providing students with training far beyond the basic technical skills needed for entry into the health care field. The rapidly changing health care system needs dedicated workers who, in addition to their technical skills, are people-oriented and capable of playing a leadership or followership role as a member of a health care team.
When one looks at the strong, healthy, ever-growing international organization that HOSA has become, it is difficult to realize that the initial idea for this national group began as "a gleam in the eyes" of a few caring and far-sighted Health Occupations Education leaders in the 60's and early 70's.
In 1957 the then United States Office of Education realized that educational programs in health occupations were growing throughout the nation. As programs expanded, needs for a student organization for health occupations students began to emerge for students enrolled in these programs.
INDUSTRIES WE SERVE
HOSA Serves the Following Industries throughout Alabama